Name: Dove
Age: 23
Location: Missouri
Disorder (optional): varies, anorexia, bulimia, ednos. doing fairly well now though.
Preferred medium: painting and drawing.
How did you find us? I was a member here on another account, ladyamalthea, or ladyamalthea_88 or something a while ago. I don't remember how I first found the community.
What inspires you?: music lyrics, the human face/figure, nature, sea creatures (for some reason), colors, viewing art
Favorite artists/writers/musicians?: too many to list
What mediums do you want to learn or try out?: I want to learn watercolor some day.
What do you hope to see in this community?: pure expression
Describe yourself in 5 words: creative, nervous, hopeful, determined, quirky
Anything else?: Not much. I have a website with all my art that I'll link to.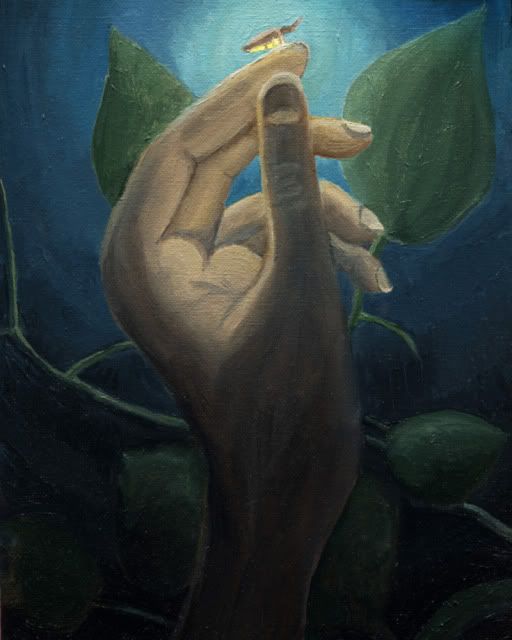 ^^firefly darkness

available at shinealight.etsy.com :)